Express your Womb Project
Fertility Massage is so much more than just a physical approach to massage. As therapists, helping other women to connect to their wombs and heal themselves, it is important the we too are connected to our wombs.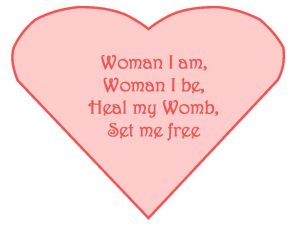 For your final project, please create something inspired by your womb!
Ideas:
Drawing or Painting
Womb Flag
Poem or Story
Clay work
You can take a photo and send to me, and with your permission I will add to a gallery of Womb Creations!