Welcome to Womb & Fertility Massage Therapy™
"Heal the Womb, Heal the Woman"
Womb & Fertility Massage Therapy™
One to One Therapy available on Mersea Island, Essex.
Fertility Massage as part of AlphaZita; combining IVF & Holistic Therapies
Find your closest Fertility Massage Therapist here
Discover more about Fertility Massage Therapy here
Fertility Massage Through your Cycle here
Schedule an appointment here
Read success stories here
---
Womb & Fertility Massage Practitioner Course
This four-day Practical, Spiritual & Theory Massage Course is aimed at therapists who would like to work with women through all stages of their life to create a healthy womb and woman. A healthy womb is a fertile and creative womb!
It's a 4 day immersive journey; a unique experience to learn new skills, deepen healing techniques and explore your relationship with your own womb and wisdom.
We have courses being held worldwide, you can view the full schedule for 2021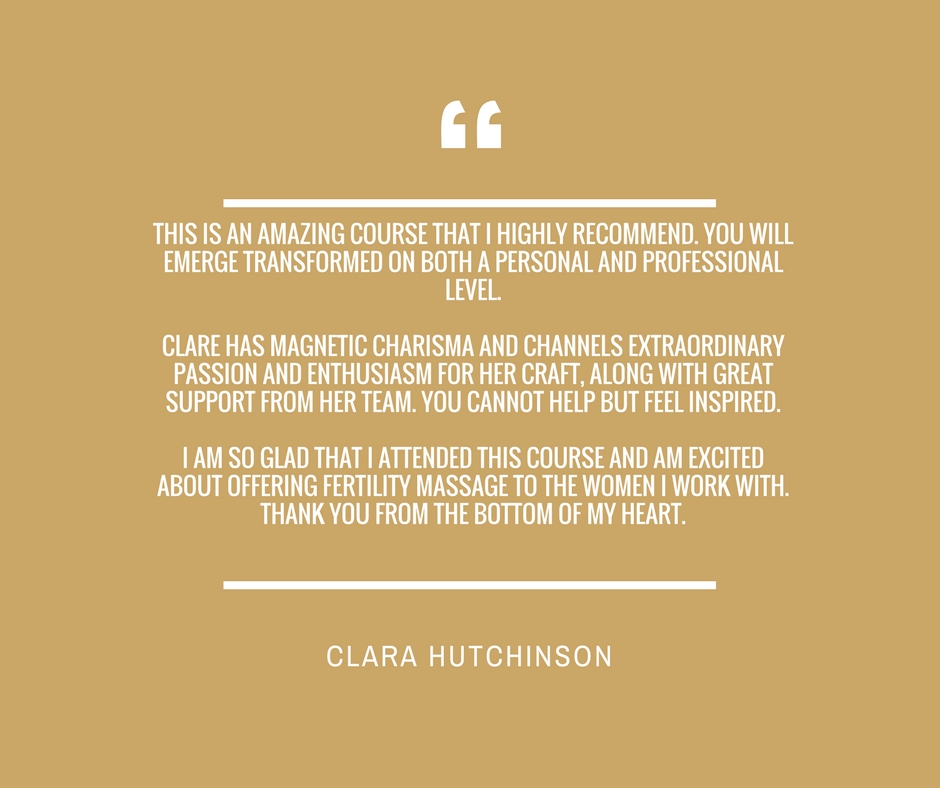 Read what other previous students have to say here or watch their videos here
In March 2019,  I was interviewed by Kush Kumar, Chairman of Think Tree Hub, who wanted to find out more about the Womb & Fertility Massage therapy….watch this video to find out more
Here's an insight into the Fertility Massage Training Experience…

As seen in Mail Online

---