Fundamentals of Massage: Approved Online Course
Course Overview & Syllabus
An introduction to the fundamentals of massage for women who wish to take the Womb & Fertility massage course without prior bodywork experience.
You will learn: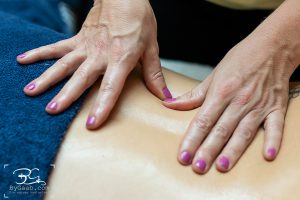 Correct body posture
Quality of touch and connection
Basic massage techniques and terminology
Towel management
How to set up the massage table
Creating boundaries in your massage practice
Preparation of Therapist, Client &Treatment Room
Consultation Forms, Contraindications, Legal & GDPR
---
Course Overview
Upon completion of this day, you will have gained enough skills and confidence to apply to the Womb & Fertility Massage Course.
Pre-Requisites
This course is open to all women who wish to join the Womb & Fertility Massage course without any prior massage experience.
This one day course has been created to provide participants with the relevant skills and confidence before attending the Womb & Fertility Massage Course.
Our experience has taught us that women who have attended the 4 day course without any massage experience, would have benefited from attending a prior basic massage course.
You will be required to complete this one day course, along with the 3 additional online modules through Think Tree to gain the Approved Diploma. Click here for further information 
Certification Process
Students will be assessed on the day and again during the Womb & Fertility Massage course to ensure they have embedded the information.