Mersea Island, Essex  2023
Hosted by Clare Spink
Venue
Mersea Island, near Colchester, Essex
Dates
16-20th January 2023
6-10th March 2023
Days run from 9.30am to 5pm
(We may run slightly over due to the organic process of the course)
Group sizes are limited to 6 per course.
Course Dates & Change to Courses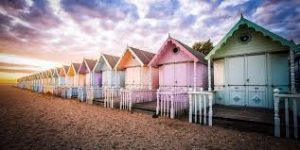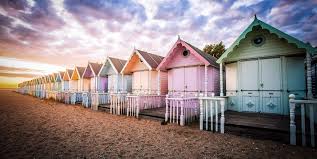 Due to the changeable and unpredictable times we find ourselves in, we are offering to teach courses on a smaller, more intimate and flexible basis.
From 2021, I shall not be teaching any courses in London, and will instead, be hosting them from my log cabin on the beautiful Mersea Island, near Colchester, Essex.
Each course will only be with a maximum of 6 women, which creates a wonderful opportunity for women to learn with me and have virtually one to one teaching.
Having taught a few courses from Mersea, with smaller, intimate groups, they would all testify that the experience was richer and juicier.
You can read their testimonies here
WHY Mersea Island?
Visit this link for an insight as to the reason I feel that my courses, in the UK, need to be held on this magical land.
Accommodation
I open up my home for participants to stay, making a donation towards the food. This enables a beautiful deepening of the sisterhood as we all stay together, in my family home.
The fee for 5 nights stay plus 3 meals per day at either mine or my parent's home is £300.
There are quite a few lovely AirBnB's, or you can search here for some B&B's if you prefer to have your own space.
Booking Form
If you already hold a massage qualification, you can book your place here
If you DO NOT hold a massage qualification, we are delighted to be able to open this course to ANY WOMAN who feels the call to do this work, regardless of prior experience or qualifications. You can book your place here
You can view further details on the additional course modules here
Investment
Qualified Massage Therapist Fees:
Course Fee:
£1,199 – If booked and paid in full within 30 days of booking
or
£1,399 – Deposit of £299 followed by 5 instalments of £200 monthly payments
________________________________________________________________
Non-Massage Therapist Fees:
5 Day Course, 3 Additional Online Theory Modules & Online Fundamentals of Massage Course
Payment options
Payment in full within 30 days of booking Fee £1,548
Deposit of £248 plus Instalment plan of 5 * £300 monthly payments = £1,748
A place will be reserved for you upon receipt of payment of the full amount or the deposit.
This includes the 5 day Womb & Fertility Massage Course, one day fundamentals of massage course and the 3 additional online modules.
Full Payment will be due 2 weeks latest prior to course commencement
Course Fee Inclusions
5 Day Intensive Course
Practitioner DVD
Practitioner Listing on website for 1 year
Access to Private Facebook Forum for invaluable ongoing support
Certification & Exam Process
Comprehensive Course E-Book, Theory Handouts and Videos
Resources Page with visualisations, self help programme, e-books, articles and more
Email/Telephone contact with your tutor
Bookings
 Securing your place on the course
Complete the booking form
Please email to confirm your booking form has been received.
Once your booking form has been received, you will be invoiced for either the full amount or your first instalment.
You will receive a confirmation email including your Womb & Fertility Massage Handbook and Course information
Please email or call your course provider if you have any questions prior to booking your place
Female only Course
This course includes sitting in a circle of sisters; allowing for women to share, be heard and be nurtured on their own journey. Also, due to the nature of the work, the areas of the body that are massaged and previous experience of teaching this course to male practitioners;  for all of these reasons, we do not offer this course to male practitioners.
I invite you to watch this short video, giving you a glimpse into the course…