Rachel Eyre
Guildford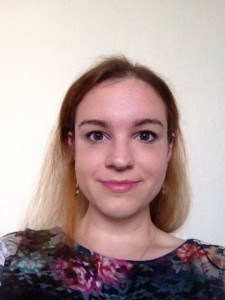 I was drawn to women's health due to my own journey with PCOS. I was at the worse end of the spectrum, very heavy periods, period pains that had me spending days in bed on painkillers causing me to lose so many days of school and work and such unpredictable cycles, from bleeding for 8 weeks consecutively to nothing for 3 months.  I also had weight issues, debilitating migraines and severe acne that was the bane of my life.  I thought that this was normal and was put on 8 different types of birth control, regular antibiotics and at one point I was taking 8 different medications several times a day (around 40 tablets).
As an experienced therapist with 20 years of experience starting off as a Reiki Master, and learning so many therapies from more spiritual and energetic to the more western knowledge inspired, physical and nutritional therapies, I came across Fertility Massage.  This opened up my whole world to a different way of thinking, managing my own life and self-care and transformed my practice.
I have since qualified as a Natural Family Planning teacher, studied and qualified through the Integrative Pelvic Health Institute (evidence based nutritional strategies for women's pelvic health) and have been researching how the female body works through the different parts of the menstrual cycle, conception and menopause.  I have lost 5 stone, my skin has cleared up, I have regular cycles (28-30) days and no more pain, migraines and all my chronic health conditions cleared up.
The success I have had with my clients has been phenomenal and so touching to me to be able to see such changes in their lives for the better.  Whether they had issues with female health such as PCOS, fibroids, cysts, period problems or fertility issues, it is so rewarding and a privilege to be part of these women's journeys and witness their transformation.  I work with women in a clinic and via Skype to put together a plan that can help them combining a number of techniques, depending on what is suitable for them and what is sustainable for them.
I am passionate about helping women learn more about their bodies and reproductive health, I have a youtube channel called Womb Tube with videos educating women and a blog on my website.  I also have a free video mini-course which will give you a kick-start guide to improving your menstrual health at home on my website.
If you would like to connect with me or find out if I am the right therapist for you, please feel free to connect with my on the contact details below or find me on Facebook, Twitter, Womb Tube (my you tube channel) or my website.
 Contact Rachel