**Update 23rd Feb 2021** – We have been advised that we are able to start teaching from 8th March as we are classed as Further Education. Courses will start being scheduled for each venue below.
Due to the changeable and unpredictable times we find ourselves in, we are offering to teach courses on a smaller, more intimate and flexible basis.
For 2021, we shall not be teaching any courses in London, and will instead, be hosting them from either Mersea Island, Essex, Leicestershire or NW London/Hertfordshire.
Each course will only be with a maximum of 4 women, which creates a wonderful opportunity for women to learn with us and have virtually one to one teaching.
Having taught a few courses, with smaller, intimate groups, they would all testify that the experience was richer and juicier.
Course Dates: we will work with you to find dates that are suitable to all participants, giving more flexibility and opportunities to learn this beautiful therapy. Please do get in touch with us to arrange a course.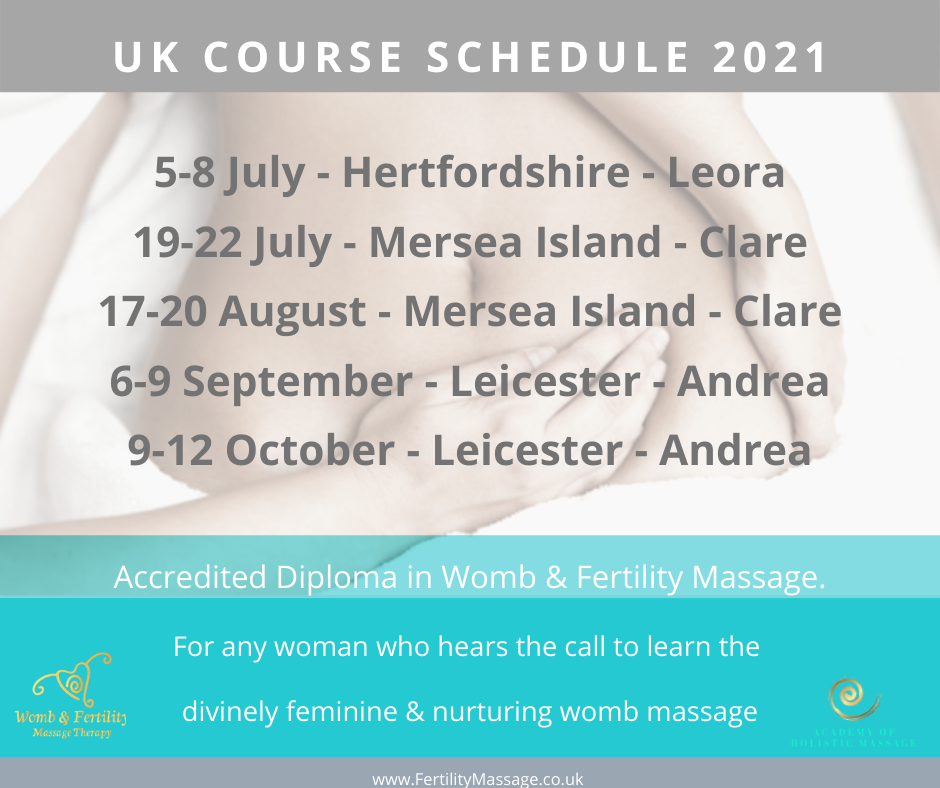 Venue Options
Mersea Island, Essex with Clare