AlphaZita
True Holistic Fertility Care
EmbryoClinic in Thessaloniki, Greece have a beautiful vision – one that offers "true holistic fertility care" to ALL their patients.
Meet the Team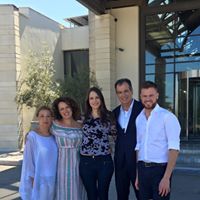 Dr Elias Tsakos – Medical Director at EmbryoClinic
Jack Pearson – Embryologist & Fertility Coach
Gordana Petrovic – Fertility Acupuncture
Rosie Letts – Fertility Nutritionist
Clare Spink (Blake) – Fertility Massage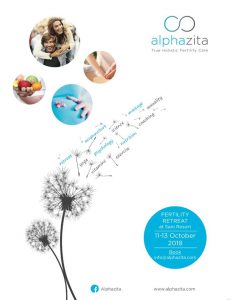 Retreats
AlphaZita hosted the first Holistic Fertility Retreat in April 2018, and it was a HUGE success!! From across the globe Drs, Embryologists, Gynaecologists, Olympic Athlete Coaches, Clients and Therapists travelled to join in this weekend.
The next Retreat is planned for 11-13th October 2018, you can view more details here
The next Retreat is being held at the luxurious 5* hotel, Puri Sani Beach – a heavenly place to spend a weekend exploring your fertility options and receiving treatments from all of the therapists!
Holistic Fertility Care
The AlphaZita team are not only working together on Retreats, we work as a team and are available to support clients along their fertility journey.
Fertility Massage is being offered to all clients at EmbryoClinic throughout their IVF journey, as a complimentary gift! Personally, I am honoured and delighted that Dr Elias Tsakos recognises the power and beauty of the massage, and how it can bring much needed nourishment and nurturing to their clients.
EmbryoClinc staff fully endorse Fertility Massage and are already seeing the numerous benefits with their clients.
Why do I endorse EmbryoClinic?
When I first met Dr. Elias Tsakos and Dr. Kanelina Bimpa, I knew they were a cut above the rest when it came to IVF Drs. They told me that it was so important to them that EVERY client felt nourished and nurtured throughout their whole fertility journey…wow – what a difference from other IVF experiences! Dr. Tsakos goes to great lengths to ensure he does his very best for each and every client, and if that means working all hours, being on call, going that extra mile with your embryos…without charging for those little extras (that amount to a lot of £££) – he does so with love!
IVF is an expensive journey, but with EmbryoClinic their fees are approximately 30% of the UK fees…and it's all set in the most beautiful, calm and friendly clinic in Thessaloniki – sunshine!
Want to chat to EmbryoClinic?
Even if you are already going through a process with another IVF clinic, it is worth taking time to talk with Dr.Tsakos and gain some understanding of how they can help you, and discover for yourself how wonderfully friendly and caring they are – being nurtured throughout your IVF journey can make A LOT of difference!
Contact EmbryoClinic