Self Help Fertility Massage & Creative Womb Healing
On Sunday 12th January 2014, I will be holding an Introductory Day in Central London covering Self Help Fertility Massage & Creative womb healing.
This one day workshop is for women who choose to empower themselves by discovering the art of self help massage and expressing their creativity to help them connect to their womb.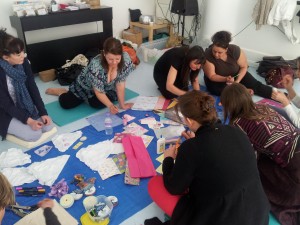 During the workshop you will discover the importance of womb health and position, and its effect on your health. You will learn how to perform a self help massage, whilst guided visualisations will help you to re-connect to your womb. This journey to meet your womb will be  taken to a creative session, where women will use arts and crafts to bring their womb to life, whilst sharing and healing with the other participants.
Open to women who are on a fertility journey or therapists whose work and passion includes women's health; covering all stages of reproductive health from teenagers to menopause, including fertility.
For all women, the workshop offers self help tools & healing to perform on yourself.

Bookings & Fees
Spaces are limited to 10 per workshop.
To reserve your place and for fee information, please book here
If you would like further information, or would like to discuss whether this workshop is right for you please do email me.