Rebozo Workshop –
Currently there are no further dates for 2016 – Please email to register interest
Offering a Full Day Workshop for Birthing Professionals (Doulas & Midwives) to assist during pregnancy, labour and beyond and for Bodywork Therapists – to add a unique twist to treatments leaving your clients floating!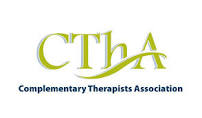 Take a look in the Rebozo Gallery to see what we get up to on a workshop
This workshop has CPD approval by CThA

The day is divided into 2 modules, Pregnancy & Birth in the morning, followed by Bodywork techniques in the afternoon.
What will you learn on the "Pregnancy Rebozo"?
How to assist women during pregnancy and incorporate into pregnancy massage
How to assist women during early stages of labour; easing their back pain, stimulating contractions or to help with placenta expulsion.
"Closing the Bones Ceremony" , leaving your mumma feeling "whole" – bringing their energy back into their body, re-connecting their whole self and leaving them feeling safe, nurtured and blissful. This is a wonderful treatment for any Post-Partum mumma.
What will you learn on the "Massage Rebozo"?
Beautiful techniques that can be added to any bodywork treatment for arms, legs, lower back, head and neck.
How to relax, release and increase circulation through the legs and into the pelvis.
How to relax, release and open the shoulders and arms.
Beautifully nurturing and releasing techniques for the head and neck, they will be putty in your hands!
Unique finishes for a treatment, leaving your client feeling "whole" – bringing their energy back into their body, re-connecting their whole self and leaving them feeling safe, nurtured and blissful. This is a wonderful treatment for any client, particularly those that have been exposed to any trauma.
What is a Rebozo Massage?
Blissful, Nurturing, Releasing, Fun, Relaxing, Connecting, Nourishing, Shimmying, Restoring, Flowing, Grounding, Opening…

These are a selection of the words that have been used by my clients and students to describe the Rebozo techniques that I use.
What exactly is Rebozo & where does it come from?
The Rebozo is a traditional shawl woven and used by Mexican women. Traditional Mexican midwives use the Rebozo to do the manteada, a rocking massage technique, through pregnancy and birth.
I trained to use the Rebozo for many different purposes when I was a Doula (a birth companion). My love of bodywork and experimenting with how combining other bodywork styles & techniques work together, led me to developing many of the Rebozo techniques that I teach as part of Fertility Massage or as a one day Rebozo workshop.
The beautiful thing about Rebozo massage is it's so versatile. It can be used in so many different ways – I use it as an extension of my arms, and women just find themselves letting go and releasing into the softness of the fabric and drifting to the rhythm of the Rebozo.
Rebozo for Fertility
The Rebozo massage is deeply relaxing which is one of the reasons it's so ideal for fertility.
It balances and relaxes the pelvis, lower back, womb and ligaments; allowing more room for the womb to settle into her rightful place.
Wrapping the womb, centres the woman and brings her energy into her sacral chakra; allowing her to feel held, safe and nurtured.

Rebozo for Pregnancy & Labour
I've used the Rebozo to help a labouring mumma move through contractions, play "tug of love" to help bring the placenta out or to ease the pressure off her back in the latter months of pregnancy and during labour. There are also specific techniques that can assist in helping a baby into the optimal foetal position. Post-Partum, a "closing" ceremony can be performed to restore and centre  a new mumma's energy. This feels very nourishing and women are often left speechless at the simplicity but beauty of the ceremony. It's not only the mumma that benefits, I've eased tired midwives backs whilst they await the arrival of a baby too!
Rebozo for Massage
Your whole body can be shimmied, rocked, wrapped and held as it releases tension and you're left feeling lighter and freer! Clients will feel themselves drifting into a state of bliss and will create a lasting memory for them, they'll fall in love with Rebozo and be coming back for more!
London Workshop Details
Venue, Dates & Time:
| Venue | Workshop Date | Availability |
| --- | --- | --- |
| Diorama Arts Studios, 201 Drummond Street, Regents Place, London, NW1 3FE | Wednesday March 9th 2016 | 1 space available |
10.00am to 4.30pm
Please arrive at 9.30/9.45
Fee: £80 for the Full Day
You will receive a certificate of attendance approved for CPD points by CThA.
Book your place
Please complete the booking form