Rebecca Chisholm
I have been a practicing massage therapist for the last 10 years and  4 years ago I was given the incredible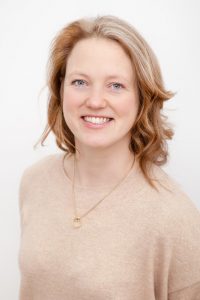 opportunity to train in fertility massage with Clare.  This came as an absolute blessing to me having had fertility issues of my own and recognising how hard the journey of fertility can be.
Since my first Training session I have assisted on many more of the courses, growing both my knowledge and confidence in the field. For the last year I have been a Womb Mentor for Clare, guiding and supporting the other therapists based around Scotland which has deepened my love and passion for sharing and teaching this divine therapy.
I am now extremely excited to have been given the opportunity to share this beautiful work with others, determined and committed to making this more accessible to other women.
Every time I give a treatment to a client there is such an enormous feeling of gratitude and excitement of just how much this work can help.  As a practitioner this massage therapy can be tough but incredibly rewarding and I want to help others gain the skills to work in this field.
This is the passion and love that I wish to share with every woman I train and thus for every women they treat……
I  really look forward to working with you on this amazing journey