Rebecca Chisholm
Edinburgh, Scotland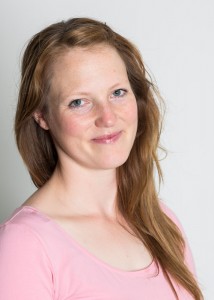 I have been a fully qualified ITEC holistic massage therapist since 2006, working in the UK for the last 6 years.
Over this time I have furthered my skills through studying Advanced Massage Techniques on all areas of the body, and specialise in pregnancy, post-natal and, most recently, fertility massage.
I am passionate about healing through the power of touch and I am continuing to build on my current skills and techniques through ongoing CPD courses.
Pregnancy and postnatal massage treatments are very client specific. I will consider a client's needs to create a treatment that is tailored to help relieve all ailments of pre- and post-pregnancy. My most recent training has been in fertility massage. I was drawn to start work in this field after having fertility problems of my own over the last 5 years.
I therefore feel that I can bring not only positive energy and support, but also empathy to clients' situations.  I now have a happy, healthy daughter so I know issues can be overcome.
Contact Rebecca